Top Reasons to Buy a Used Forklift
by Dana Bowen, on November 5, 2019 at 6:00 PM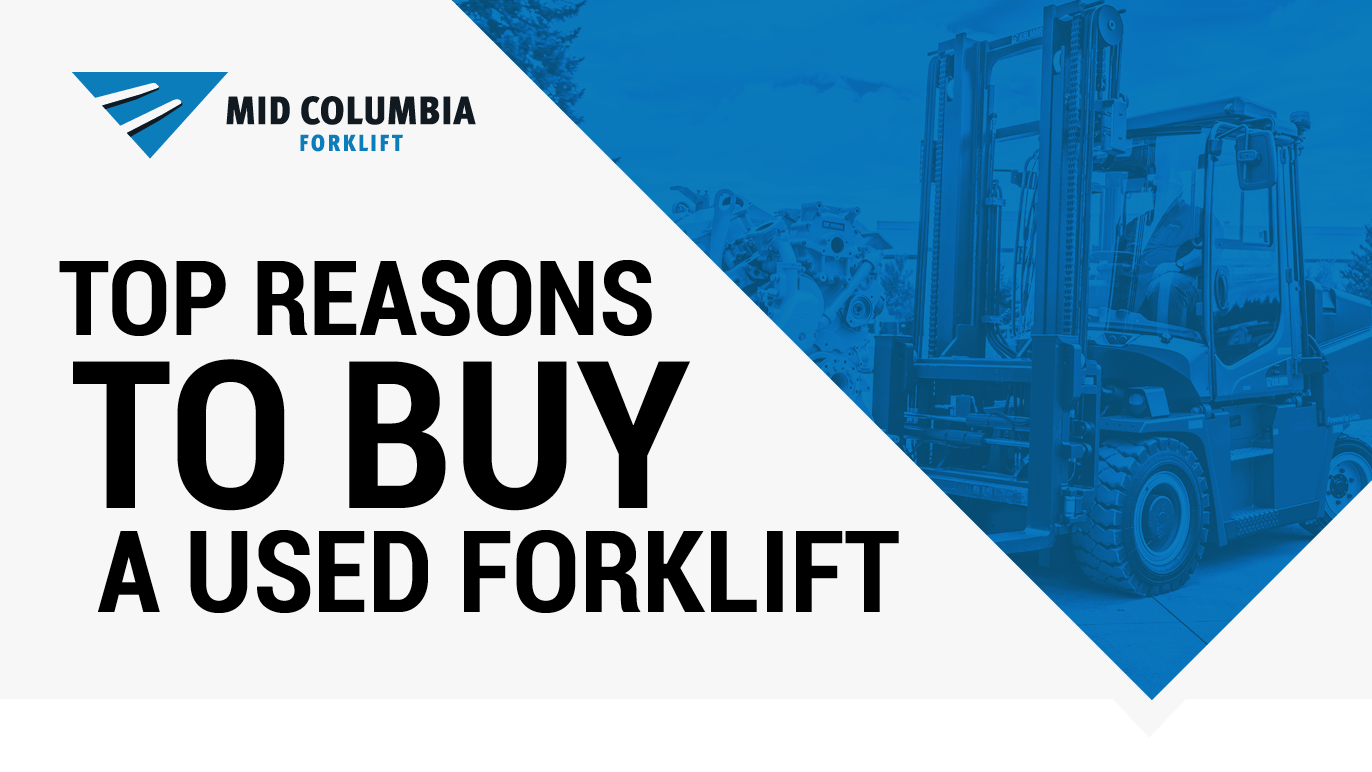 Your forklift fleet is one of the most essential aspects of your business. If your team members can't lift and maneuver heavy pallets of product, you can't make money. Whether you need to meet new business demands or build out your fleet's functionality to meet new specialized requirements, it is essential to have the right number and type of forklifts to meet your needs.
When it comes time to expand your business's fleet, buying used forklifts can often offer unique benefits over new equipment. Here are four reasons you might choose to buy a used forklift.
Sudden Equipment Needs
When you have equipment breakdown beyond repair, and the repair cost is more than the overall value of the asset, you need a replacement FAST. The same goes if your business demands grow and you need to meet demand quickly. When the requirements of your forklift fleet grow quickly or suddenly, a piece of used equipment can help round out your fleet to keep it optimized to deliver the maximum throughput and performance you need.
Maximize Your Equipment Buying Power
Buying a used forklift is much like buying a used car - you can expect to save roughly 50% off the sticker price of new equipment when purchasing used. When your dollar goes further, you can plan on acquiring two used forklifts to better meet your operation's needs vs one new machine. When properly maintained, used forklifts can offer years of economically viable usage before requiring replacements.
Familiar Design Features
Just like personal vehicles, forklift manufacturers regularly refresh their models with new design features and options. If your operators are accustomed to an older model's ergonomic designs and operation, purchasing used can help keep your operators comfortable and productive. As there is a correlation between operator comfort and reduced incident rates, this can be a boon for your employees' safety and productivity.
OEM Authorized Dealers
When purchasing used forklifts, consider acquiring them from an original equipment manufacturer (OEM) authorized dealership. The businesses must meet high standards to earn their certification from the OEM and get access to special deals and warranties other third parties may not. Relying on authorized dealers also gives you the peace of mind that comes with knowing your equipment has been maintained with OEM-manufactured parts to ensure the best performance.
Whether you're replacing damaged equipment or expanding your fleet to meet new growth requirements, buying used material handling equipment can be a productive option. Want to learn more about what to look for when buying used? Download our free Used Forklift Buyer's Guide.

Further Reading:
Forklift Repair, Service, and Preventive Maintenance
Forklift Certification for Material Handling Equipment
Find Used Material Handling Equipment for Your Business