Your forklift fleet is the backbone of your business. Choosing the right used forklift can be daunting. How old is too old? Where is it ok to compromise? After all, if you make the wrong choice you it can affect your productivity. That's why the material handling experts at MidCo Forklift created this guide. Download our Guide to Buying Used Forklifts so you can make the most informed decisions possible when shopping for a used forklift.
Download the ultimate guide to learn: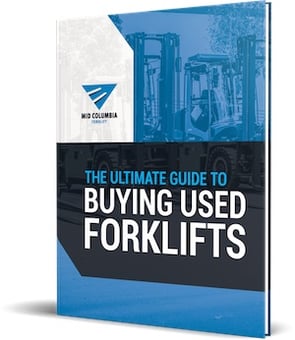 When to buy an additional forklift
The top things to look out for
How to conduct a used forklift inspection
Cost: what to consider when buying or leasing
Our free guide will take readers through the process of identifying your need for additional equipment and evaluating used options available on the market. Whether you're adding to your fleet's existing functionality or expanding to new product lines, our Ultimate Guide to Buying Used Forklifts will help you make informed business decisions to maximize your purchase.