5 Surprising Electric Forklift Applications in Washington State
by Hank Ansley, on January 8, 2021 at 10:53 AM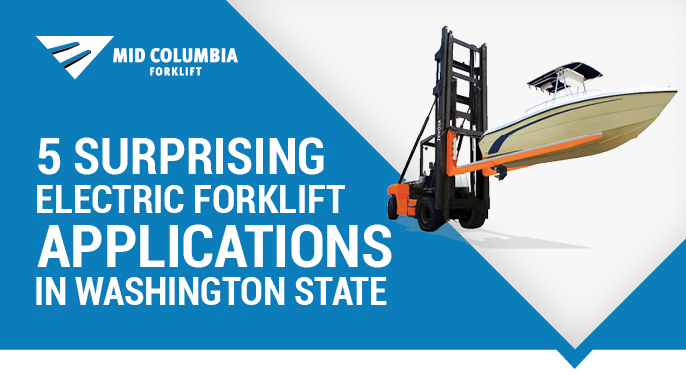 Electric forklifts are well-known for their use in warehouse settings. But their usefulness extends to some surprising applications beyond moving pallets of product. Electric forklifts' energy efficiency and dependable performance make them important tools for many industries. Read on about surprising uses for electric forklifts in Washington State.
Negative Mast Lift for Marinas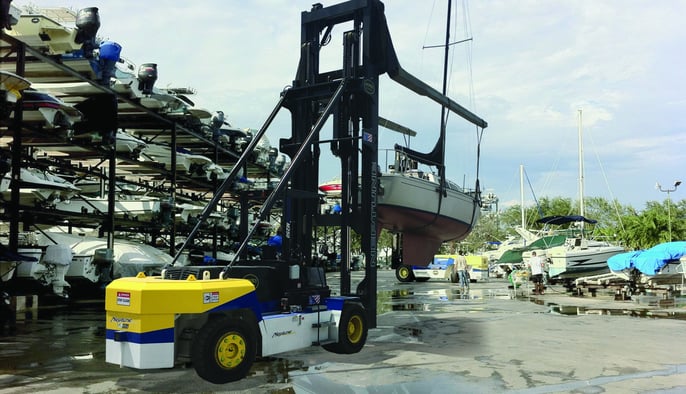 Image via Marina Dock Age
With its many bays and direct access to the Pacific, Washington has numerous docks and marinas. Those docks house many boats that need regular maintenance. That means drydocking, a sometimes complicated process. Enter marina forklifts. With a negative mast lift allowing the carriage to extend below the dock surface, these electric forklifts can lift and move boats with ease.
Electric Port Equipment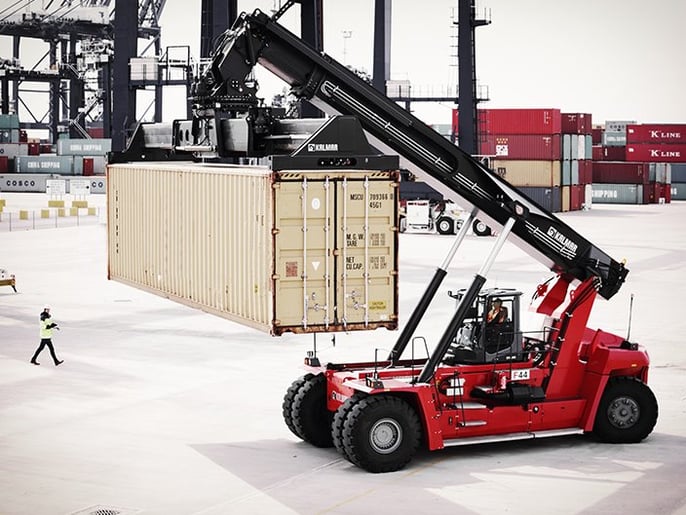 Image via Kalmar Global
With seven ports in Puget Sound alone, intermodal logistics are a huge market for Washington State. All those shipping containers need to be moved quickly from boats to other means of transport. Electric port equipment, such as Kalmar's Super Gloria Reach Stacker can get the job done dependably. These environmentally friendly workhorses can move hundreds of thousands of pounds in shipping containers day-in and day-out.
Extreme Temperatures in Foundries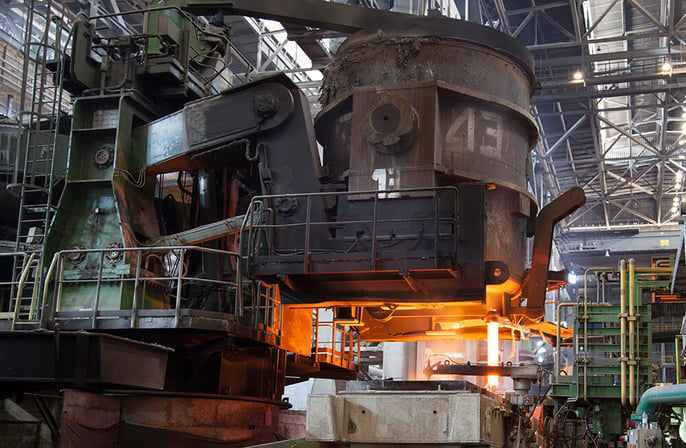 Image via Toyota Forklift
Foundries and forging are some of the most unforgiving environments due to dust and extreme temperatures. Electric forklifts offer the carrying capacity and temperature resistant packages needed to handle these demands. Whether used in recycling applications or new forging the right electric forklift configuration can handle the demands.
Resisting Dust in Hay Production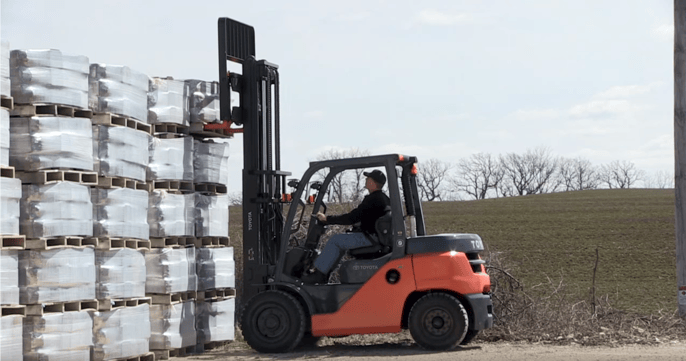 Image via Toyota Forklift
In 2018, hay was the fourth most valuable crop in Washington state, with 1119,000 acres of land devoted to its production. While traditional methods of production are still common, high volume production increasingly relies on modern material handling practices. Electric forklifts are uniquely suited to moving large quantities of hay, as they are more dust-resistant than traditional IC forklifts.
Electric Forklifts for Farming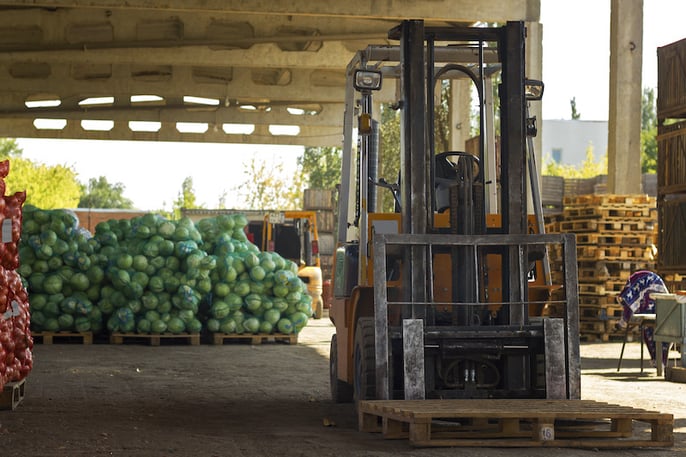 Apples, wheat, and potatoes are the three most valuable crops for Washington farmers. With products that are sensitive to emissions, electric forklifts help preserve product value. Coupled with multi-pallet attachments, some can help farmers and processors unload an entire 40-foot flatbed truck in one load. That increase in productivity and decrease in emissions helps get produce processed quickly and efficiently.
Interested in how electric forklifts can benefit your operation? Talk to the experts at Mid-Columbia Forklift and MidCo Material handling. We'll help identify the right forklift configuration for your business in the Pacific Northwest.
Contact us online or by phone:
Auburn 253-854-5438
Pasco 509-547-7413
Wenatchee 509-663-9009
Yakima 509-457-5137
Further Reading
Forklift Battery Rental in Seattle-Tacoma, Tri-Cities, Wenatchee, and Yakima
Electric Vs. Propane Forklifts - Which is Best?
Product Review: Kalmar Heavy Forklift DCG180/330-12