Why Utility Vehicles Beat Golf Carts for Your Industrial Setting
by Dan Bergman, on November 6, 2020 at 3:31 PM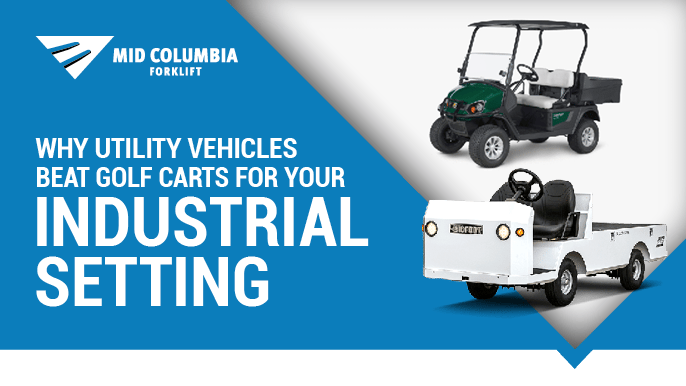 Although golf carts and utility vehicles may seem alike, the difference between them is actually huge. Golf carts are great for one thing: carrying you and your clubs around the course. UTVs are specially-designed vehicles, made for industrial settings like your warehouse or factory. So, why is a utility vehicle the right choice? Let's take a look at some reasons that a UTV, rather than a golf cart, is a better fit for your material handling business.
UTVs are Built Tough
On the surface, some utility vehicles look a lot like golf carts. Dig a little deeper, though, and you'll see the difference. Built with specialized, durable components, UTVs can easily handle your toughest jobs. Just to name a few:
Haul thousands of pounds
Moving heavy loads and multiple passengers
Towing many carts around the shop floor
Easily power across different surfaces
Have you ever seen a golf cart do any of these? Yeah, neither have we.
Increased Load Hauling and Towing Capacity
Whether you are hauling product or personnel, UTVs can handle it. With some vehicles boasting capacity ratings of over 17,000 pounds, heavy-duty utility vehicles dominate golf carts. No matter the type of hauling or towing you need to do, there is a UTV that can do it. Some specialized UTVS include:
Tow Tractors
Trams
Trailers
Stock Chasers
Burden Carriers
UTVs are made for these types of hauling and towing jobs, and will boost productivity and your bottom line.


Made for Different Terrain
Golf carts are great for gliding along smooth, groomed terrain, but try taking one off the golf course: it quickly becomes an inefficient - and dangerous - vehicle. UTVs are designed to drive on different surfaces. They have customized components, such as specially-designed axles, to deliver maneuverability and durability. When you need to cover large distances over different terrains, UTVs can easily get the job done. They are also safer, with higher clearances, a tighter turn radius, and the ability to handle rugged, uneven surfaces.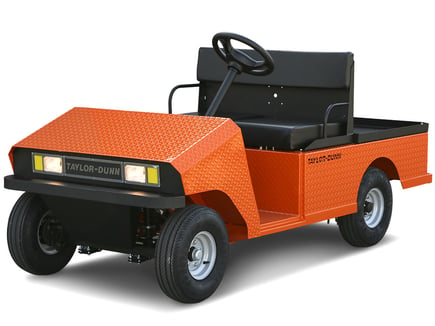 Amazing Versatility
When your forklift doesn't cut it, there is a utility vehicle that can do the job. While golf carts can do one thing well - carry a few passengers - UTVs can do much more. General UTVs can carry personnel, heavy material, specialized supplies, and more. Specialized vehicles such as Stock Chasers can increase picking productivity and store products while zipping around your warehouse - with integrated ladders to boot. Tow tractors can haul carts or equipment anywhere throughout your shop floor.
There is a UTV that fits your business needs. Guaranteed.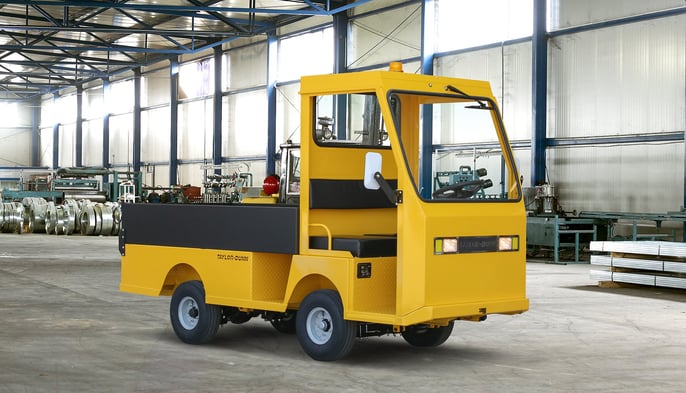 Stuck on which UTV isbest for your situation? Mid-Columbia Material Handling has the answers. Contact us online today, or call us to find out more.
MidCo Forklift proudly serve these communities in Washington:
Auburn 253-854-5438
Pasco 509-547-7413
Wenatchee 509-663-9009
Yakima 509-457-5137
Further Reading
The Best Taylor-Dunn Vehicles for Warehouses and Manufacturing
How to Choose an Electric Personnel Carrier
The Best Cushman Equipment for Industrial Work