Popular Forklift Attachments in Washington State
by Dan Bergman, on February 12, 2023 at 4:47 AM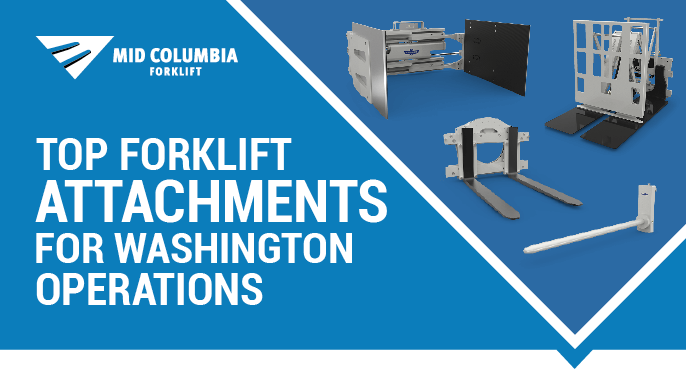 For material handling operations, increasing performance and maximizing throughput is a constant goal. With the right forklift attachment, your business can increase productivity without adding more forklifts to the fleet. The forklift attachments listed below have helped businesses in Washington state improve their performance - they may do the same for yours.
Forklift Side Shifter
A side shifting fork positioner allows operators to quickly move forks left or right for easier pallet entry and exit. This attachment is considered one of the best ways to improve forklift operator productivity and quickly pays for itself.
Forklift Clamp Attachments
Forklift clamps come in a few different flavors: box clamps, carton clamps, bale clamps. There's also a hay squeeze for handling unusually-shaped bales. We'll get to that one in a second.
Box Clamp
A forklift box clamp is a unique tool that allows operators to handle pallets with the forks or boxes, white goods and other objects with the clamps. Many customizations are available to help meet unique needs and enable faster movement of items through warehouses.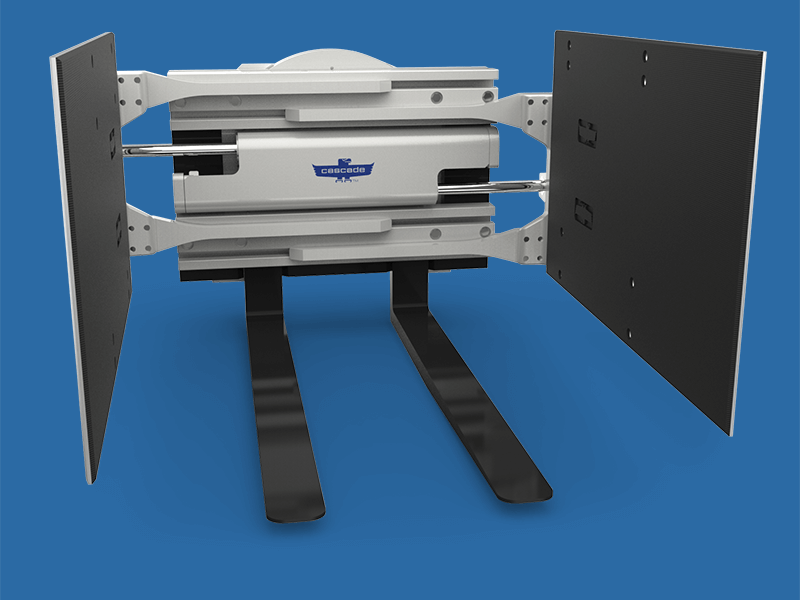 Bale Clamp
While similar to a box clamp, a forklift bale clamp does not have any integral forks. The hydraulic clamps on either side of the carriage are able to grip baled products such as wool, hay, and recycling bales.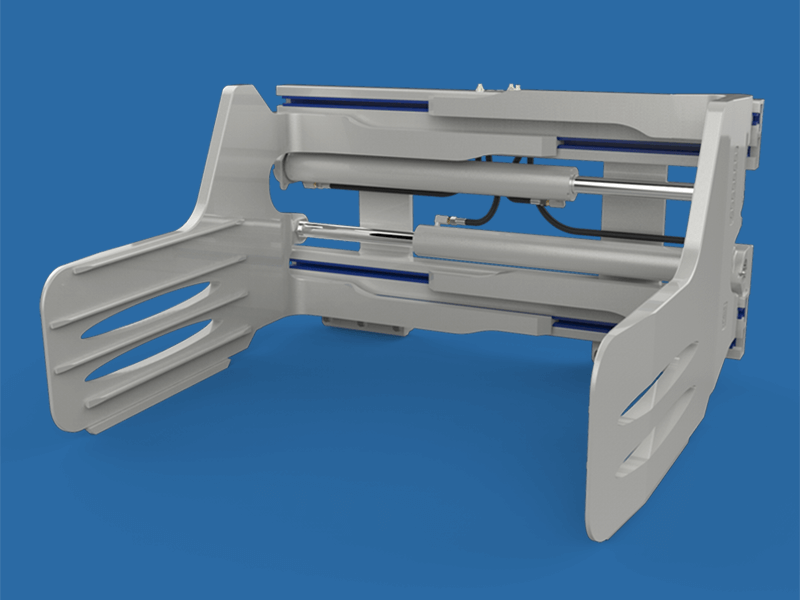 Rotator Attachment
Forklift rotators enable forks to rotate up to 360 degrees in either direction. These can be used for irregularly-shaped loads as well as for dumping products such as recycling materials. Many bin retainer attachments may be included to meet unique industry needs for agriculture, recycling, and more.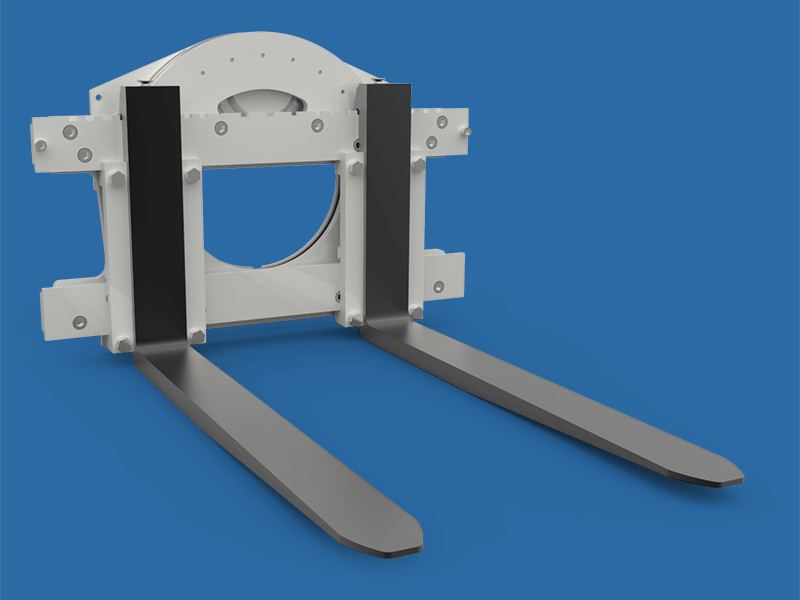 Single Double Pallet Handler
A single double pallet handler allows a single forklift to carry two pallets at a time. Hydraulic forks can be extended and retracted to handle two pallets and then convert back to handling single pallets. They're extremely easy to use and can literally double productivity.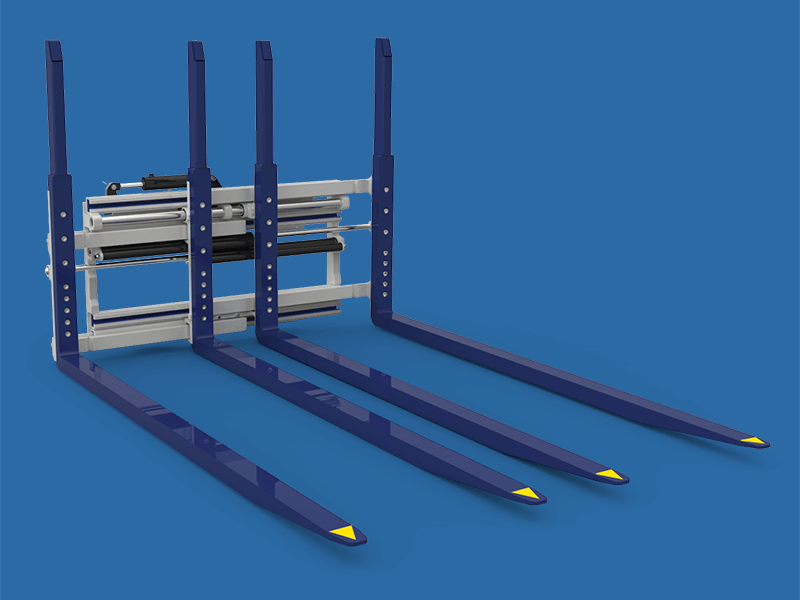 Forward Bin Dumper
This specialized piece of equipment is used heavily in recycling, agriculture, and wine industries. The forward bin dumper will hydraulically dump an attached bin into a larger container, making it easy to move bulk products such as loose materials, hearty produce, and more.
Hay Squeeze
Hay production operations sometimes have to handle a high volume of irregularly shaped bales. That's where the hay squeeze comes in. This forklift attachment can handle multiple bales at once and stack them up to 30 feet high, maximizing space.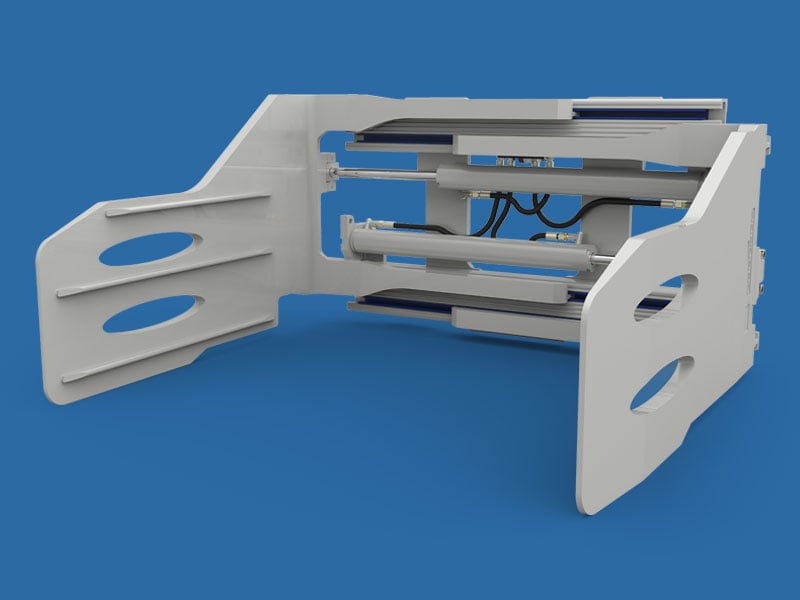 Slip Sheet
A forklift slip sheet attachment eliminates the need for pallets, instead relying on slip sheets of metal or plastic to hold stacked products. The push/pull attachment clamps onto slip sheets and either pulls them onto the forks for movement or pushes them onto racking for storage. This solution is growing in popularity as it uses space more effectively than traditional pallet operations.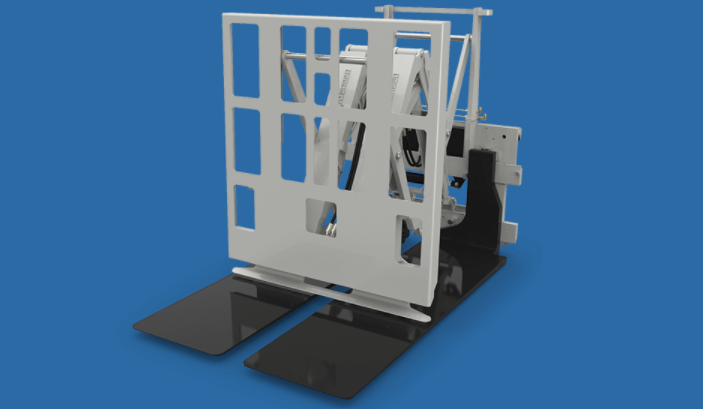 Want to take your business to the next level? Talk to the experts at Mid-Columbia Forklift and MidCo Material Handling. Whether you have a winery in Wenatchee, a distribution center near SeaTac an agricultural operation in Yakima, or any other sort of business in the Evergreen state, we look forward to learning more about your business needs.
Just need a forklift attachment for harvest season or other temporary bump in business? We also rent forklift attachments.
Auburn 253-854-5438
Pasco 509-547-7413
Wenatchee 509-663-9009
Yakima 509-457-5137