Small Forklift Rental in Washington State
by Dan Bergman, on June 12, 2020 at 11:15 AM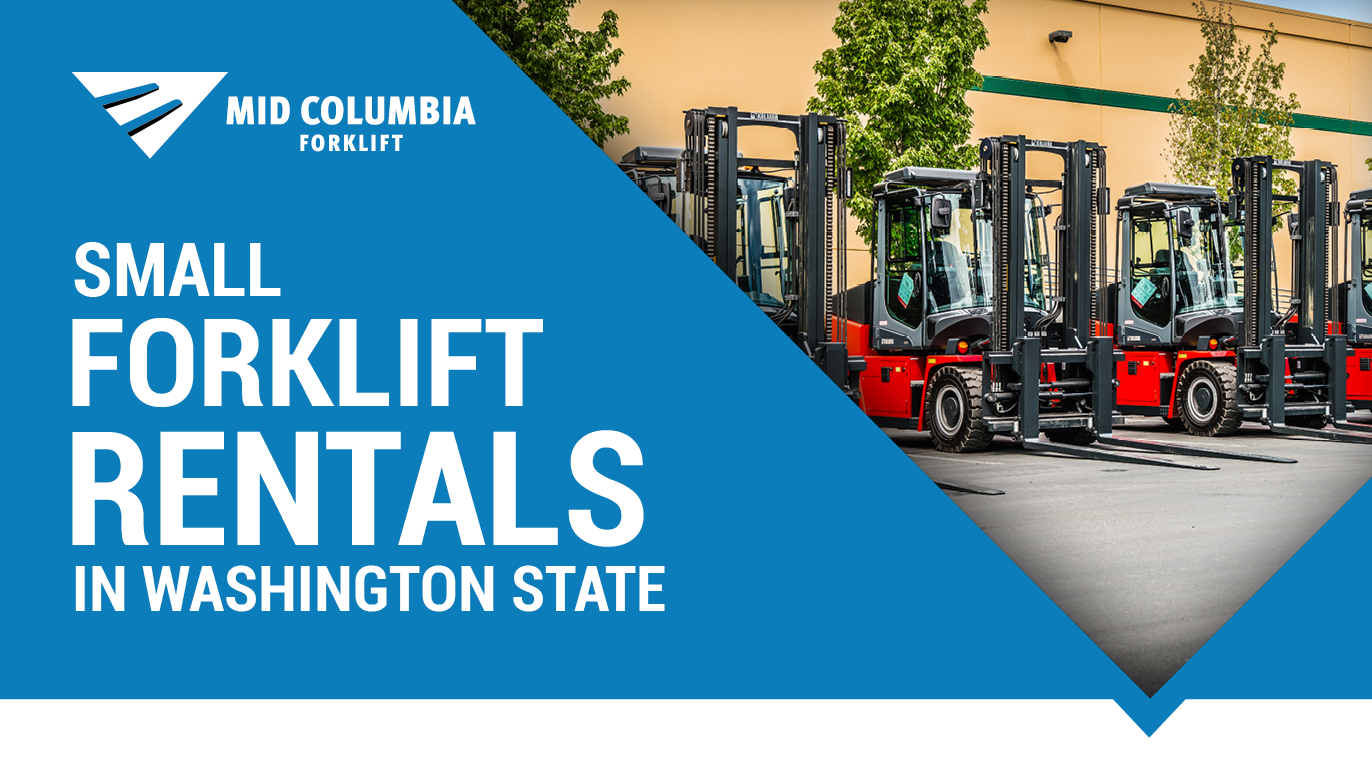 While no forklift is truly small, light-capacity equipment below 5,000 pounds is often in high demand. Whether for seasonal fruit harvest, retail lumber yards, or warehouse settings, the right equipment is key for getting the job done. If your business is experiencing increased fleet demands, an equipment rental can help meet your needs.
Why Rent A Small Forklift?
Many businesses in the Pacific Northwest experience seasonal increases in work volume and demands. Fruit growers in Washington state in particular face irregular work volume for harvesting apples, cherries, and other produce. Organizations with seasonal workloads can plan for when they will require additional equipment, and work with their equipment provider to make sure their needs are met.
Benefits of Forklift Rentals
While some companies may choose to own their material handling equipment outright, renting can create economic and workload advantages. By renting seasonal forklifts, companies can take advantage of several benefits:
Renting seasonal forklifts reduces significant capital outlay for purchasing more equipment.

Avoid time and financial costs associated with maintaining a larger fleet.

Fleet managers can adjust the equipment counts based on shifting annual projections.

It's easier to add specialized equipment rentals for short-term needs, rather than purchasing new configurations quickly.

Most equipment providers maintain large rental fleets of well-maintained small forklifts to meet volume requirements.
Whatever your unique challenges, a forklift rental can help you meet your needs. At Mid-Columbia Forklift and MidCo Material Handling, we have the equipment you need and the expertise you deserve. Get in touch with us today to discuss a small forklift rental to support your operation.
Contact us online or by phone:
Auburn 253-854-5438
Pasco 509-547-7413
Wenatchee 509-663-9009
Yakima 509-457-5137
Further Reading:
Rent Vs. Buy - Do You Know The Magic Number?
How to Plan for Your Seasonal Forklift Rental
Available Forklift Rentals