Forklift Technician Spotlight: Will Medlen
by Tammi Simpson, on December 16, 2022 at 3:25 PM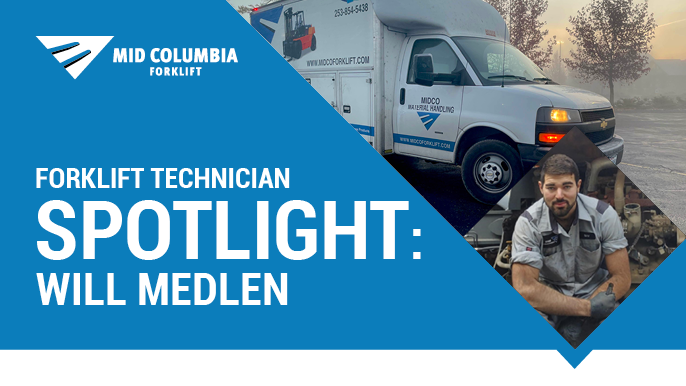 We're proud to introduce you to Will Medlen, one of the most recent additions to our team. Will is a Forklift Service Road Mechanic servicing Bellingham, Washington. Read on to discover what he loves about his new role and his favorite sushi spot.
How many years do you have of technical experience?
I currently have 5 years of technical experience.
How did you get started as a Road Technician?
While I was wanting a change in career, I had multiple people tell me I'd be a good fit working on heavy equipment. I soon found MidCo, and they gave me an opportunity to start working with forklifts!
What year did you start working at Mid Columbia Forklift?
This year.
What do you like about your job?
My job takes me to new places every day and gives me opportunities to meet some amazing people and work on a variety of equipment. There is always something new to learn and expand your knowledge on.
How is Mid Columbia Forklift different from other places you've worked?
The company support is beyond amazing. MidCo truly operates as a family environment.
Tell us about a professional achievement you feel especially proud of…
It would be my ability to let my work show for itself.
What do you like to do in your free time?
In my free time, you can typically find me working in my personal shop with my vehicles or off racing at the track!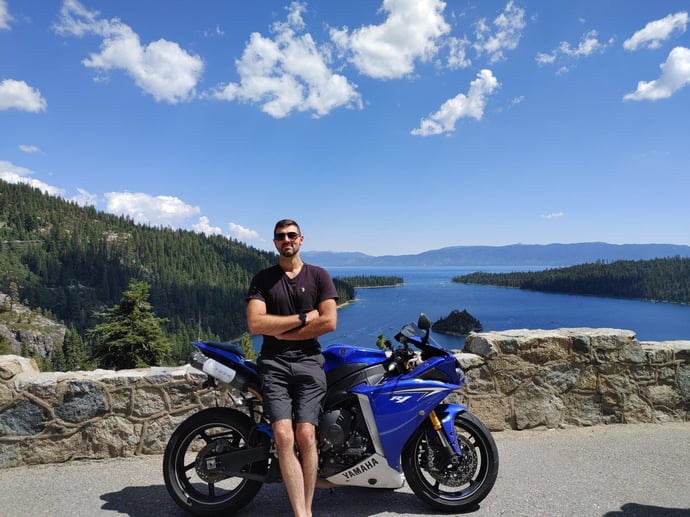 What is your favorite local sports team, local bar, or restaurant?
A personal favorite restaurant or mine would have to be Kuru Kuru Sushi on the waterfront! There are always amazing people and even better sushi!
Anything else you'd like people to know about you?
I am dedicated to working hard and solving any issues you may have!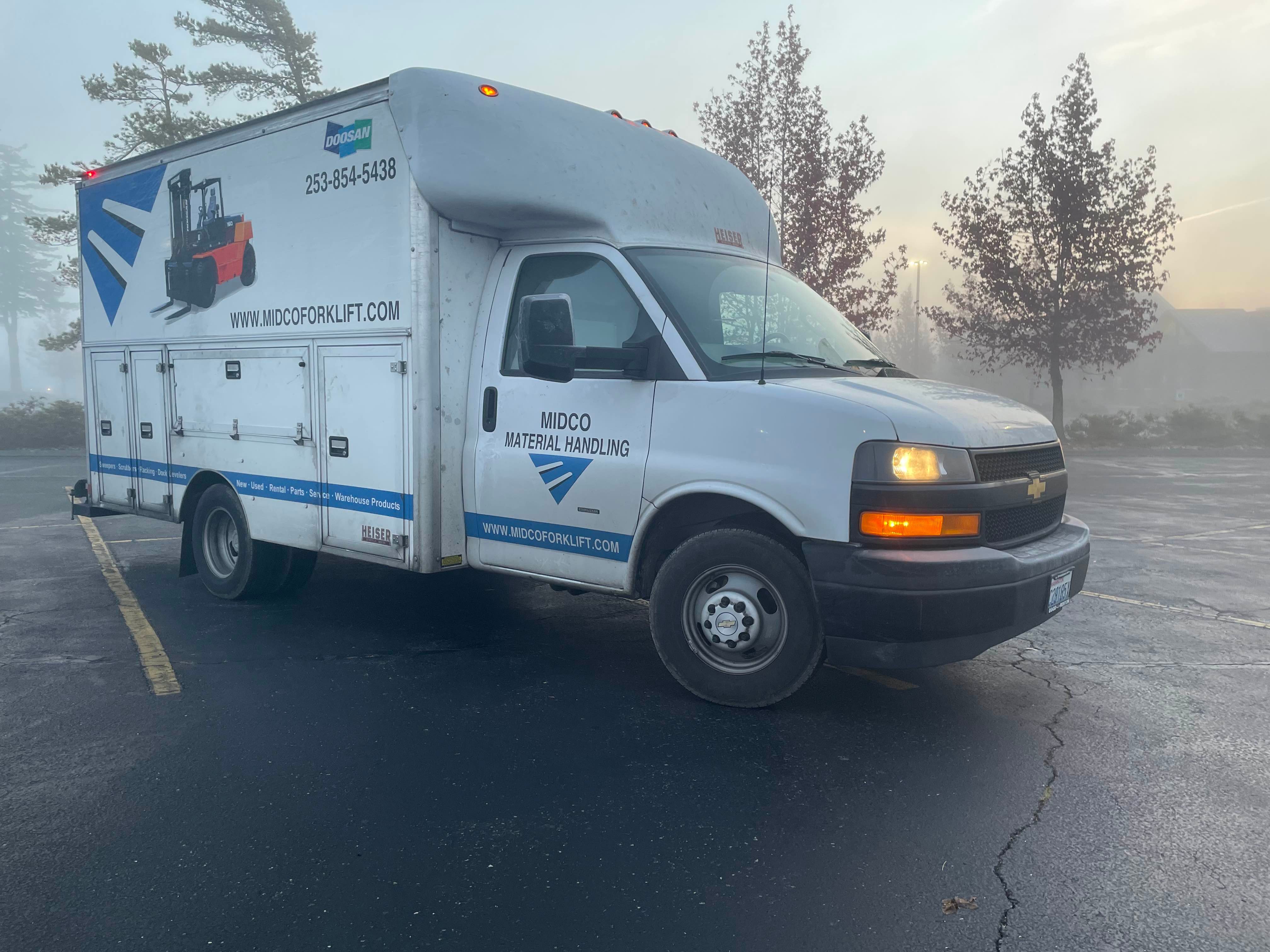 Mid Columbia Forklift is Hiring.
Mid Columbia Forklift is hiring mechanics and experienced forklift technicians like Will. Our team is always looking for driven professionals who are passionate about providing our partners with the best experience in the industry. So if you're ready to take your career to the next level, check out our exciting opportunities. Apply online or browse all of our available positions on our Careers page.
Further Reading
Tune Up Your Career: Become a Forklift Technician
Why You Should Outsource Your Forklift Planned Maintenance
What We Need to Know When You Call for Forklift Service