Clean and Sanitize Your Floors with FactoryCat Zer03 Floor Scrubbers
by Barry Smolko, on May 22, 2020 at 11:00 AM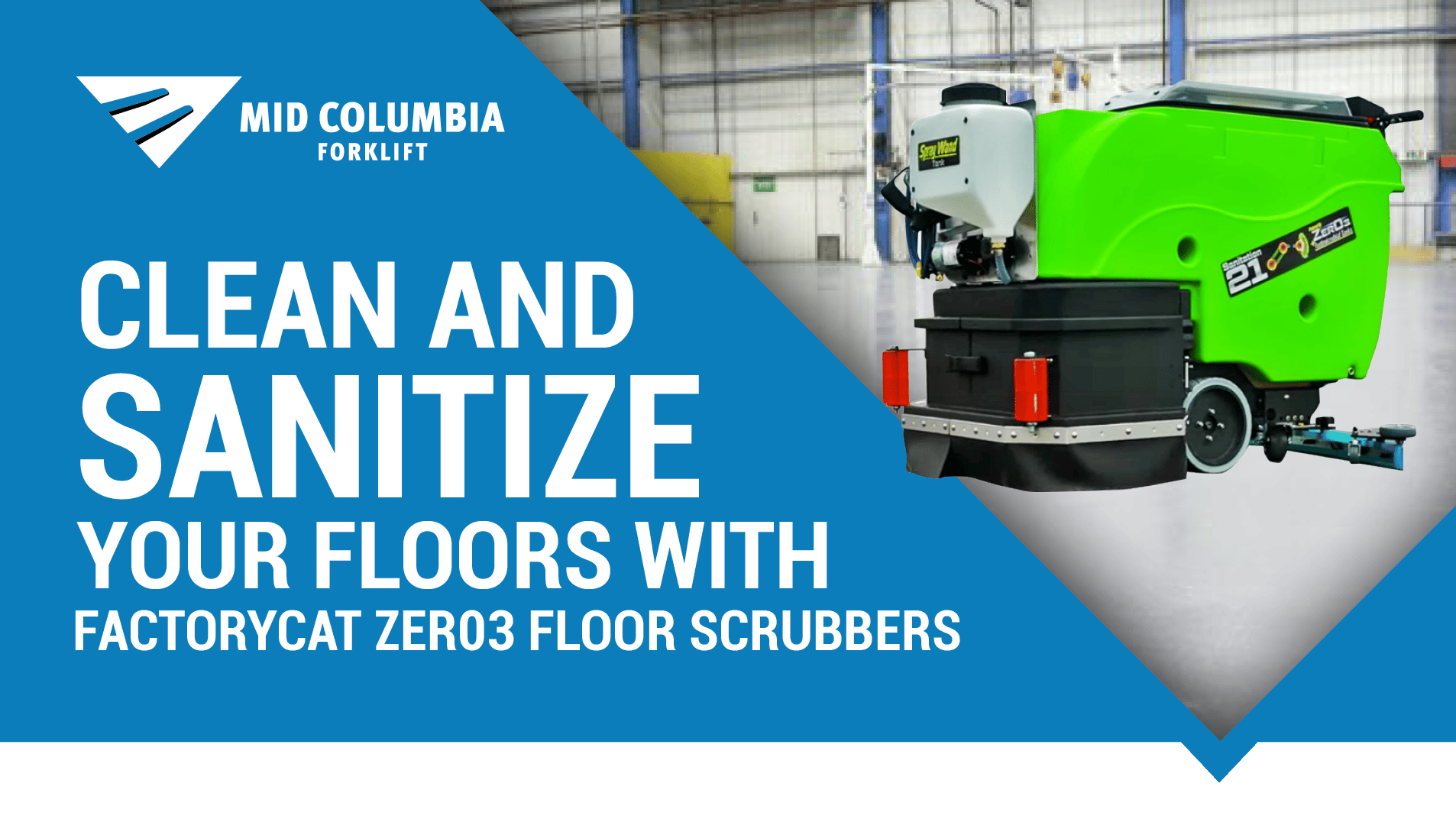 In light of the Coronavirus pandemic, keeping workspaces clean and safe for workers is essential. To keep warehouses safe for workers and productive, procedures have expanded to include floor sanitation to limit the transmission of viruses. However, the process can be confusing and challenging to complete in a timely and effective manner.
Selecting the right floor scrubber and solution is key for enacting a robust workplace sanitation plan. For companies seeking a turnkey solution, FactoryCat offers an effective lineup of equipment to meet their needs.
Manufactured in the USA, FactoryCat provides a full lineup of floor scrubbers for facilities of all sizes. In particular, their Zer03 product offerings include key features to reduce the transmission of viruses and microbes.
Key Features
Beyond the standard scrubber features, Zer03 scrubbers include options such as:
Antimicrobial tanks to inhibit microbe growth

Spray wands attached at the front and rear of the scrubber

A secondary sanitation tank for additional chemical flexibility

2 micron vac filters to trap microbes
Aqueous Ozone
In particular, the generated aqueous ozone available in certain Zer03 models makes FactoryCat scrubbers a powerful option. This well-known oxygen ion is a powerful oxidizer, making it a safe secondary asset to help kill bacteria and fungi in work facilities. By combining with powerful disinfectant cleaning solutions, aqueous ozone can help defeat a broad spectrum of health threats tracked inside by the soles of employee's shoes.
No matter the size of your facility, we can help find the right equipment and chemical solutions to keep your business productive and your employees safer. Contact us to learn more about FactoryCat's sanitation package or other offers available.
Further Reading:
When to Buy Walk-Behind Vs. Ride-On Industrial Cleaning Equipment
Warehouse Floor Disinfection Solutions to Combat COVID-19
Factory Cat Industrial Floor Scrubbers and Floor Sweepers for Sale