Helping Local Food Banks Carry the Load
by Bob Davis, on July 10, 2020 at 11:15 AM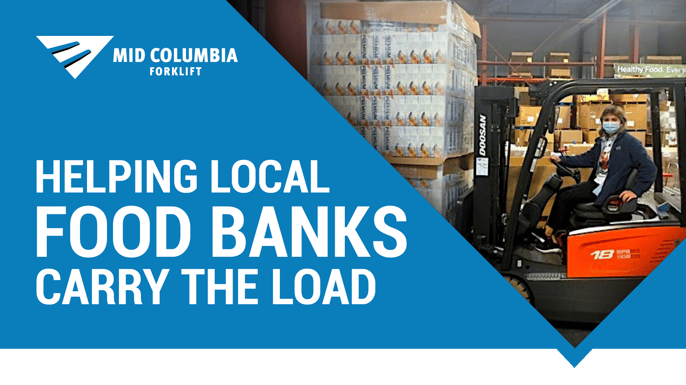 Food banks across the country were hit hard by COVID-19. When breadwinners lost their jobs, many families became food insecure for the first time. Some hunger relief organizations suddenly had ten times as many people asking for food.
Mid Columbia Forklift and MidCo Material Handling is proud to support Second Harvest's mission: to get healthy food where it's needed most. Second Harvest distributes more than 2 million pounds of free food each month to partner food banks and mobile markets from the Tri-Cities to Spokane and into Northern Idaho.
Every week, 55,000+ people in 26 counties count on Second Harvest to feed their families. That's a big lift!
Second Harvest Rental Forklift Donation

Last year, Second Harvest distributed more than 30 million pounds of food to 26 counties in Eastern Washington and North Idaho. Thirty million pounds of food! That's equivalent to about 7,140 Toyota Tacoma trucks, 1.5 million large watermelons, or more than five Olympic-sized swimming pools full of water.
To support the essential work of this local nonprofit, Mid Columbia Forklift and loaned a Doosan forklift to Second Harvest at no charge. After receiving their equipment, Chelsea Armstrong, Senior Vice President and Regional Executive Director Second Harvest, wrote:
Thank you MidColumbia Forklift. We appreciate your support. This forklift helps us move product to our partner hunger relief agencies and directly to clients in need through our Mobile Market food distribution events.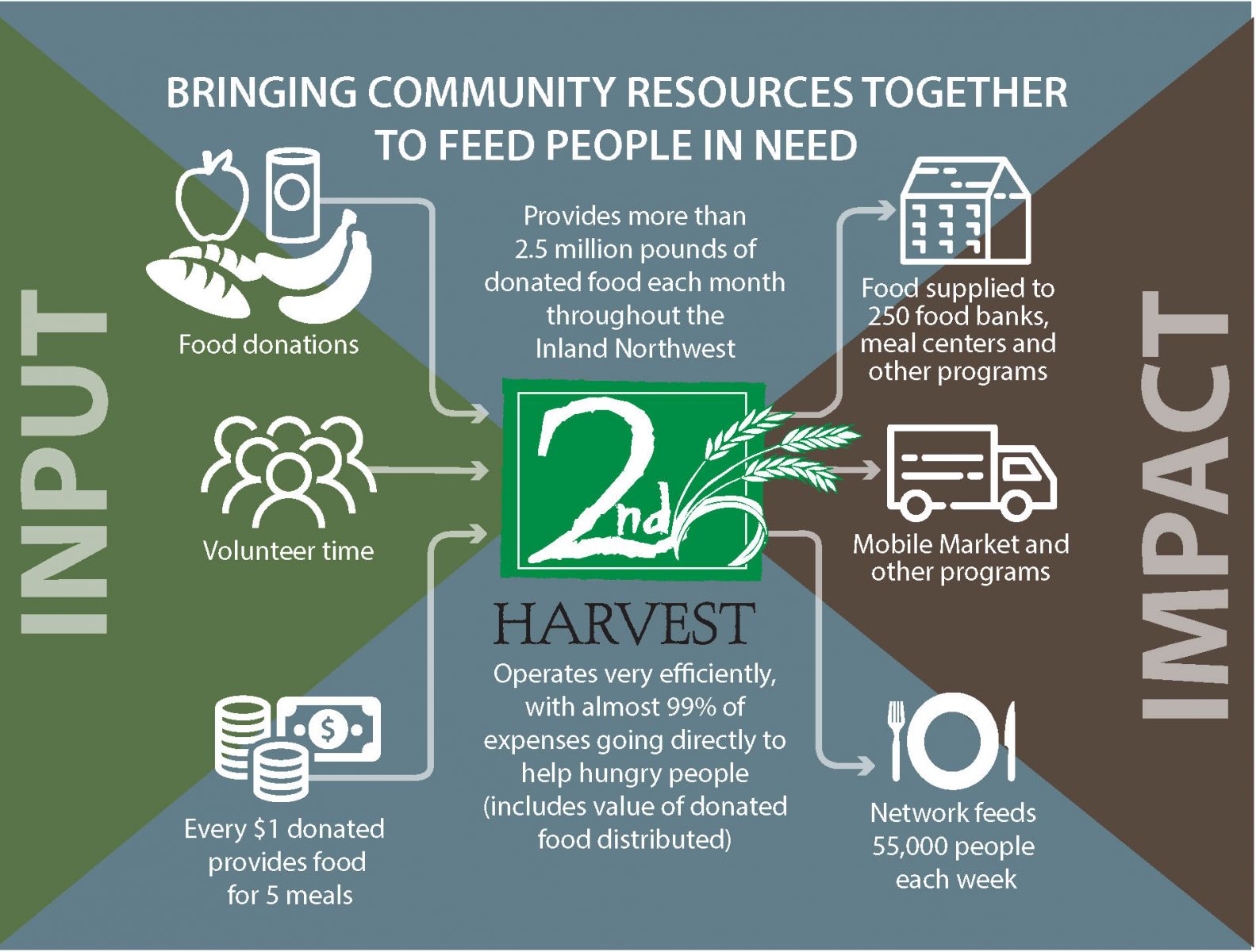 "We're proud to help Second Harvest carry the load," said Phil Hanford, Owner of MidCo Material Handling and Mid Columbia Forklift. "In times of crisis, we all need to work together to keep our community strong."
Fighting Hunger, Feeding Hope
Some Second Harvest clients are older people on a fixed income. Others are facing hardship due to COVID-19. Their stories differ, but their needs are the same: they are members of our community who can't afford healthy food.
We invite you to join us in supporting Second Harvest. Every dollar you invest provides five meals for a hungry family. Donations are multiplied by the efforts of volunteers and food donations from farmers and grocery stores.
Donate to Second Harvest or sign-up as a volunteer in Pasco or Spokane.